Museo Nacional Centro de Arte Renia Sofía MNCARS acquires a work by Paloma Polo for the permanent collection.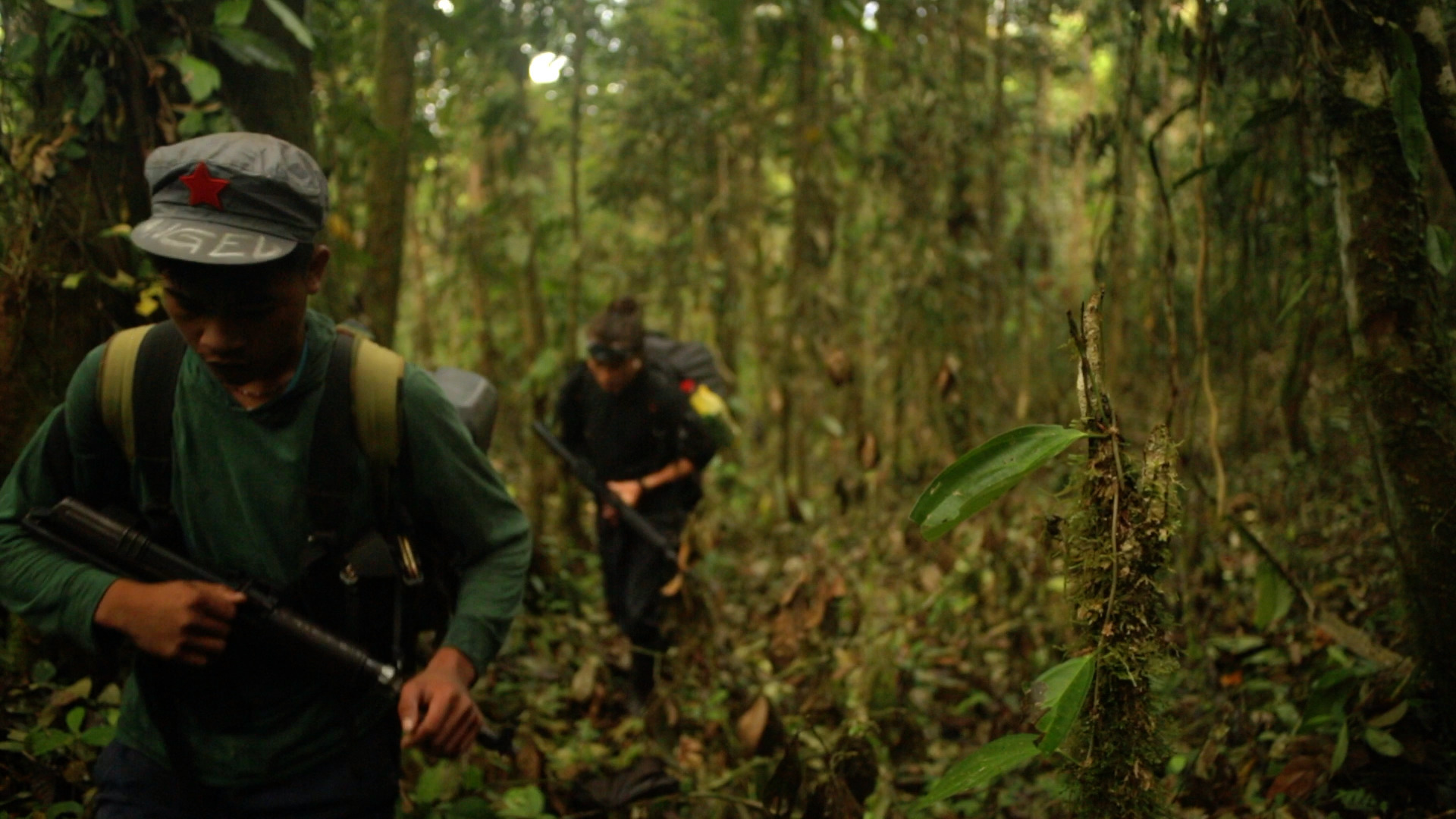 Sabrina Amrani is pleased to announce the acquisition of Paloma Polo's artwork El Barro de la Revolución for the permanent collection of Museo Nacional Centro de Arte Renia Sofía MNCARS (Spain).
What social conditions give rise to political change? This question propelled Polo's immersion in the revolutionary movement in the Philippines. The work, coexistence, and filmic inquiry she undertook in a guerrilla front were the culmination of three years of research and reflection engaged in the political struggles of this country.
Paloma Polo at Reina Sofía Museum: Posición Aparente
Posición aparente is part of a research project around the scientific expeditions that were carried out during the 19th and early 20th centuries to spot and document different astronomical phenomena. A project with which Paloma Polo (Madrid, 1983) tries to explore the close relationship between scientific development and the colonial expansion of the European imperialist powers.
CA2M presents the exhibition 'El Barro de la Revolución'
This exhibition includes several works made by Paloma Polo from her stay in the Philippines since 2013, the last of these works being the film 'El Barro de la Revolución', which gives title and serves as the central axis to the show, materializing a long process of research and production of Polo in the context of the Philippine revolution.
Online group exhibition with the Paoma Polo: I Got You Under My Skin
The group show talks about the artist's need to create and to keep in contact. For this first collaboration with Sabrina Amrani, Palomo Polo's participates with her iconic work A Fleeting Moment of Dissidence Becomes Fossilised and Lifeless After the Moment has Passed II.
Paloma Polo receives the Multiverse Grant for Creation in Video Art from the BBVA Foundation.
Focused on supporting the creative work of Spanish video artists and promoting the dissemination of their works, the BBVA Foundation, in collaboration with Museo de Bellas Artes de Bilbao, awards Paloma Polo the Multiverse Grant for Video Art Creation for the development of a project which will culminate with an exhibition of it in 2022.